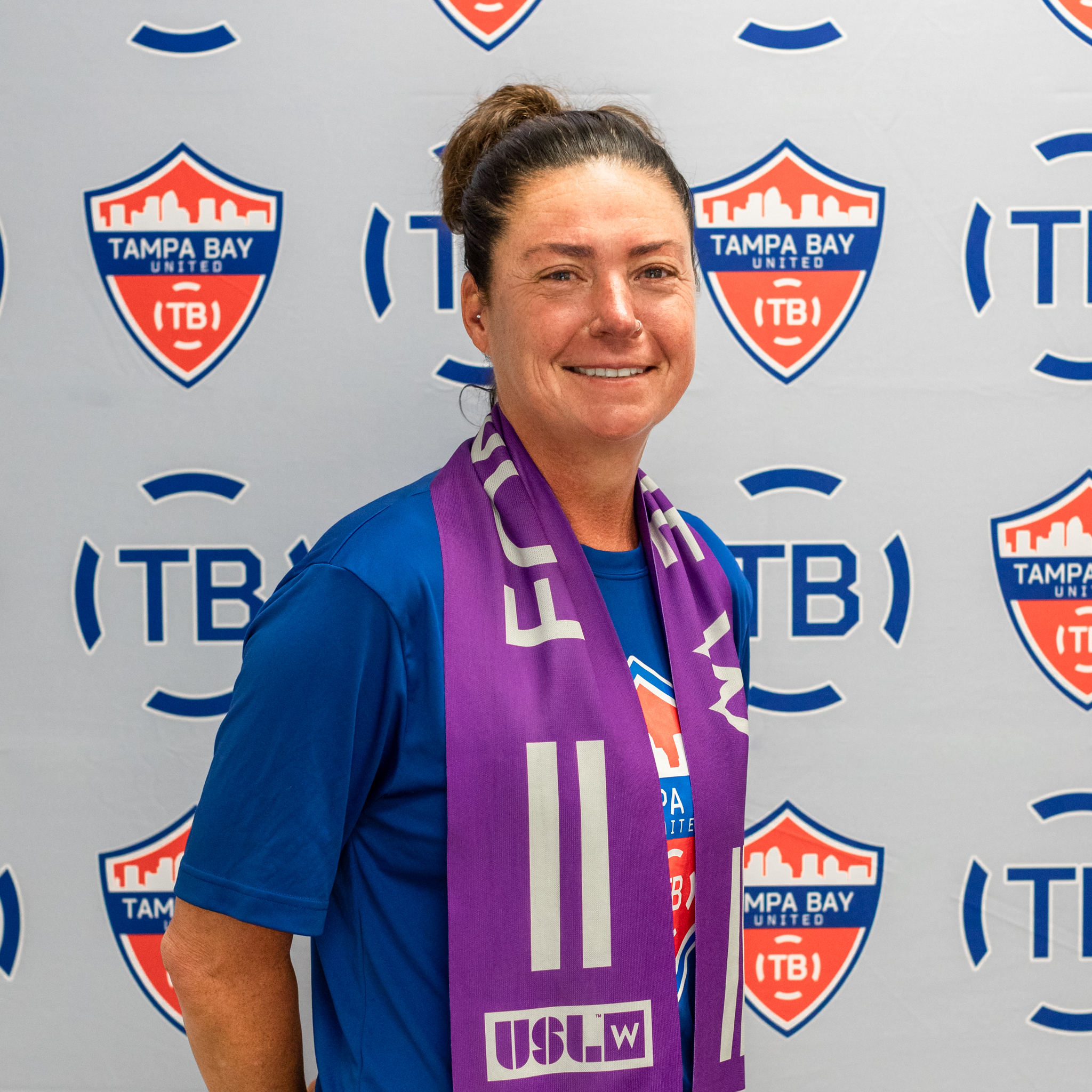 TBU Announces Tricia Taliaferro as Head Coach of the Tampa Bay United USL W Team
Tampa Bay United Soccer Club (TBU) has announced Tricia Taliaferro as the Tampa Bay United Head Coach of the team's inaugural season competing in the USL W League. Taliaferro is TBU's current Technical Director for youth soccer female athletes and oversees the Elite Clubs National League (ECNL) Girls program. She is a long-time U.S. Youth National Teams coach and recently was selected as the Head Coach for the United States Women's Para National Team at the U.S. Soccer's first-ever #ADAPTandTHRIVE Invitational in Lakewood Ranch, FL. The team will be participating in the 1st Women's Para World Cup in Barcelona, Spain, in May 2022.
"It is important that our rising female athletes have opportunities to compete at elite levels to positively challenge their development and aid in helping them accomplish the goals of becoming a pro," says Taliaferro. "I am excited to recruit and lead our inaugural USL W team and help grow the female side of the sport in Tampa Bay. Having a women's soccer team in our hometown helps to increase the exposure of the sport, gender equity, and career development for our female athletes, coaches, and directors."
Taliaferro has almost 30 years of experience, including at the national team, collegiate, and competitive youth soccer levels. Taliaferro has an impressive background as a Head Coach for the U.S. Soccer U16 girls National Team, Assistant Coach for the U.S. Soccer U17 Women's National Team at the FIFA World Cup in Azerbaijan 2012 and Jordan 2016, and was the women's Head Coach at the University of Illinois and the University of Miami for over 13 years.
The USL W League will serve as the nation's premier pre-professional league developing the next generation of women's talent both on and off the field, enhancing the women's pipeline between college and professional soccer. TBU's team is one of 43 teams competing in the league across the country.
Learn more about the Tampa Bay United USL W team, league, and competitive pathways, by visiting their website.