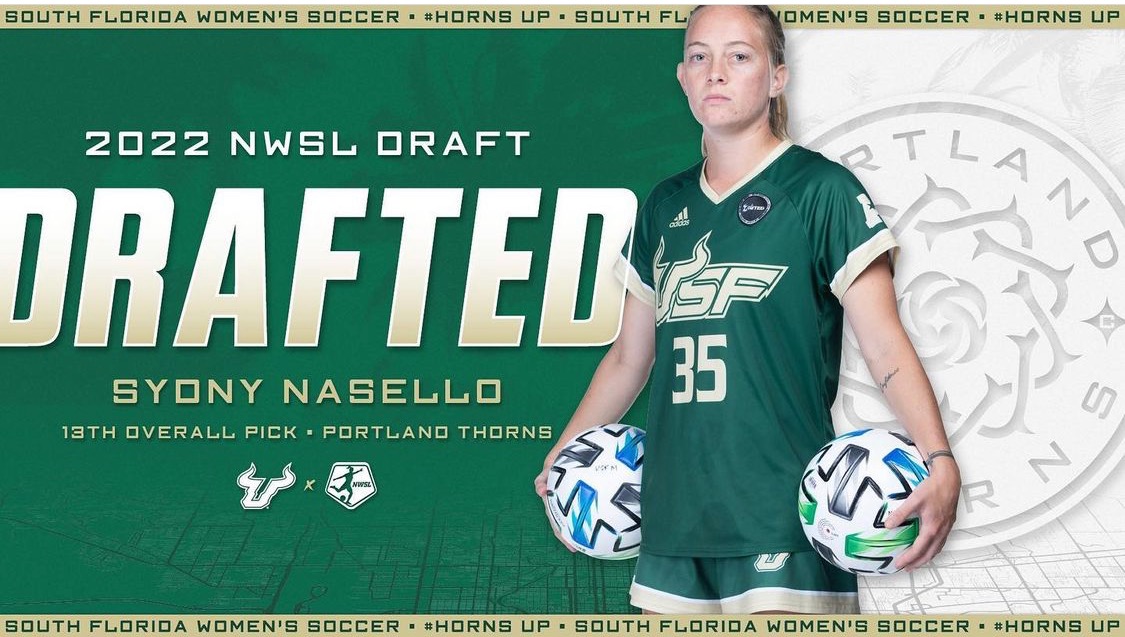 TBU Athlete Sydny Nasello is the 13th Pick in the NWSL Draft
TBU alumni Sydny Nasello made it to the big leagues this past week and was the 13th pick in the 2021 National Women's Soccer League draft! Sydny began playing soccer at TBU when she was only five years old. We call these athletes the "lifers", the soccer players that start with us when they are young and take the athletic path where it leads them. 
During Sydny's time at TBU, she had a long list of accomplishments. 
Player of the Year in 2016

Offensive Player of the Year for three years in a row

Florida state champion in 2016 and 2017

Sydney's TBU ECNL girls team earned third place at the ECNL National Championship in 2018, where Sydny was captain for her senior year 
She committed to the University of South Florida in 2018 and started all 19 games for the Bulls. Because of her talent on the pitch, she helped earn hosting duties for the first round of the NCAA tournament and led The American in total assists with 0.41 assists per game. 
"Sydny's talent is undeniable. We love to see our "lifers" fulfill a successful athletic career," says TBU Sporting Director Anthony Latronica. "Sydny is a prime example of our Path to Pro model and is a role model to all our athletes. We are so proud of her."
We are looking forward to watching Sydny's career continue as she joins the NWSL.