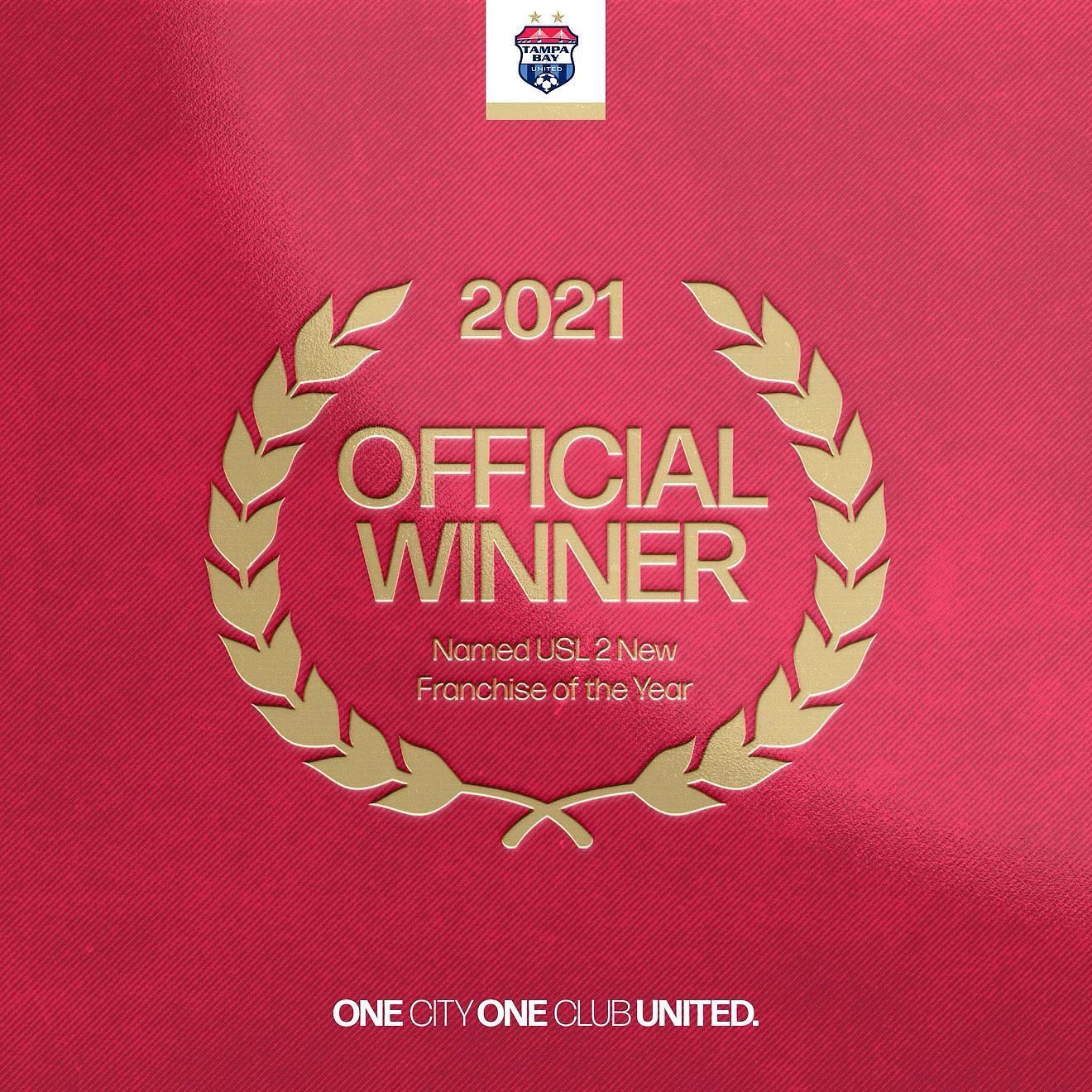 Tampa Bay United Soccer Club Wins USL League 2 New Franchise of the Year Award
Tampa Bay United (TBU) took home a big win from the USL Winter Summit on Tuesday, December 14 where they were awarded the USL League 2 New Franchise of the Year Award. 
This season brought 30 new franchises to the league, but TBU's inaugural year stood out with a record of 5-2-3 during the season and qualifying for the USL 2 playoffs where the team took second place. 
"We are thrilled to be a part of Champa Bay! This is a huge accomplishment for our players, coaches, families, and our sponsor, Royal United Mortage. We have had a tremendous first year in the league and we are working hard to make year two just as strong," says Brian Johnson, USL2 Head Coach. 
The USL League 2 is the leader in pre-professional soccer in North America. Our TBU team provides the platform for athletes pursuing professional careers domestically and internationally. This senior team gives our pre-professional and collegiate athletes the opportunity to train and compete at the highest level while maintaining their collegiate eligibility.
"At TBU we set our players up for success in their athletic careers," says Anthony Latronica, TBU's Sporting Director. "To do so you have to play with the best, and with USL League 2 and its Path to Pro model our athletes are challenged and able to prove their talent on the field." 
Future tryout dates to join the award-winning franchise will be announced soon, keep an eye out for those on our social media.