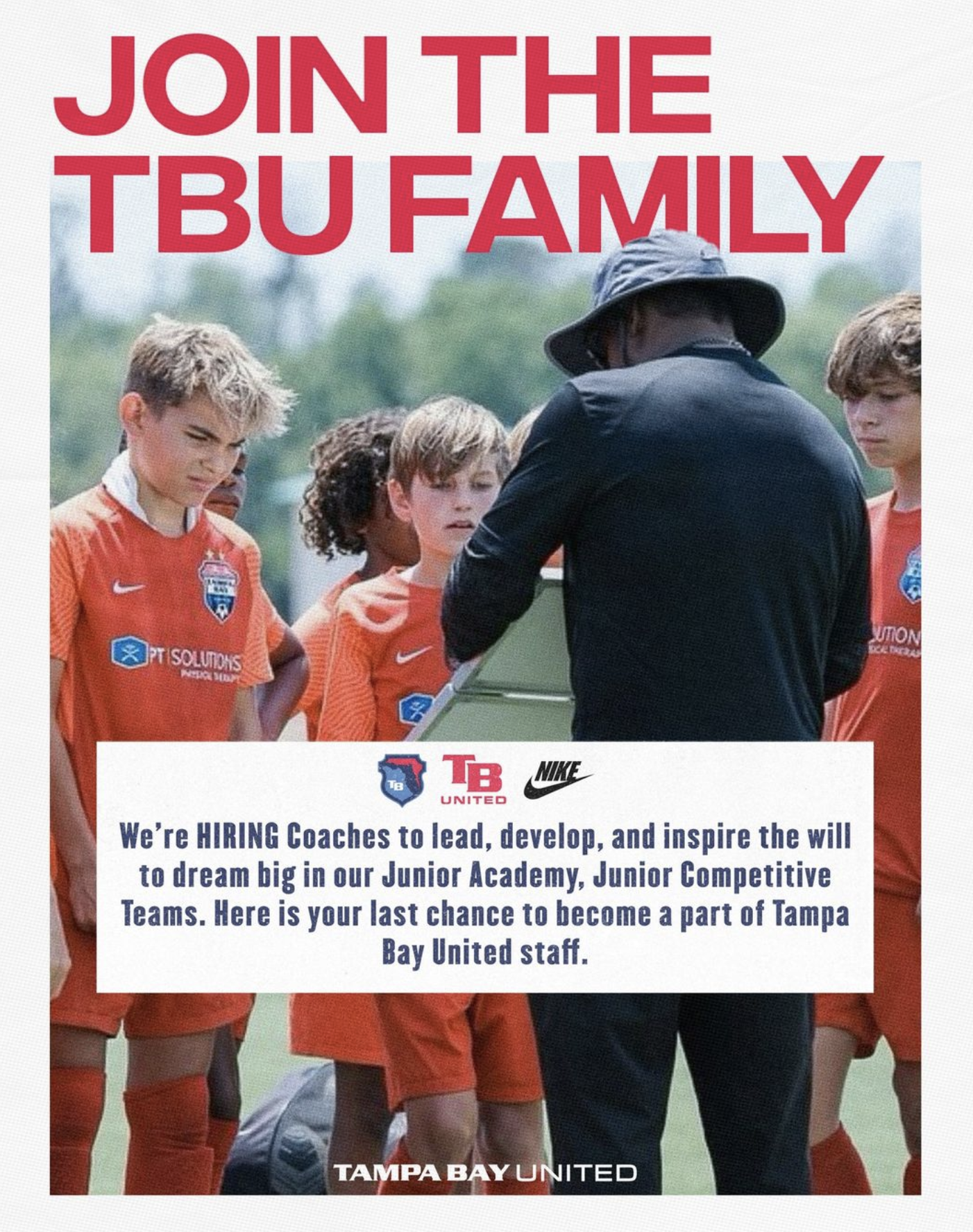 We're Hiring!
Elevate your coaching career with TBU!
We're HIRING Coaches to lead, develop, and inspire the will to dream big in our Junior Academy and Junior Competitive Teams. Here is your chance to become a part of the Tampa Bay United staff.
For more information, please contact rroushandel@tbusc.com & mloregnard@tbusc.com.
Positions open at Locations: North Campus at Ed Radice Sports Complex, South Campus at Monroe Middle School, and Wesley Chapel Campus at Wesley Chapel District Park.
Leagues: Club Director's League (CDL), West Florida Premiere League (WFPL)
DON'T MISS OUT ON YOUR CHANCE
TO BE A PART OF THE TBU STAFF!