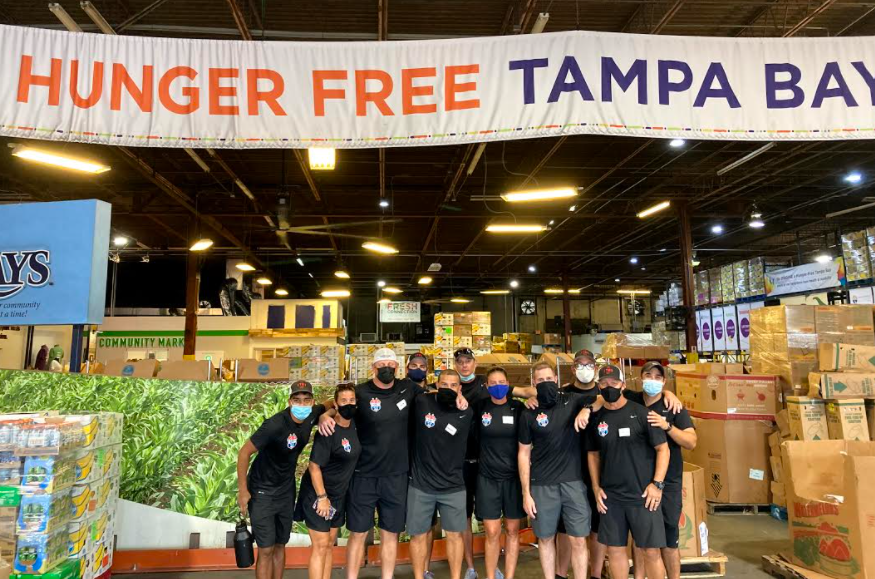 TBUSC Spends the Day with Feeding Tampa Bay
Our team had a fun-filled day of volunteering at the Feeding Tampa Bay warehouse. We believe in being a part of the community and wanted to support the important work that Feeding Tampa Bay does for families in our area. Eleven of our Senior Staff members spent the day inspecting, sorting, and packing donated items that will soon be distributed to over 1M of our neighbors in need throughout the Tampa Bay area.
We know that our youth athletes are also interested in community involvement so look for more opportunities for our TBU family of teams to work with this vital community partner.
We sincerely thank Feeding Tampa Bay for its dedication to families in need. #StandWithFTB