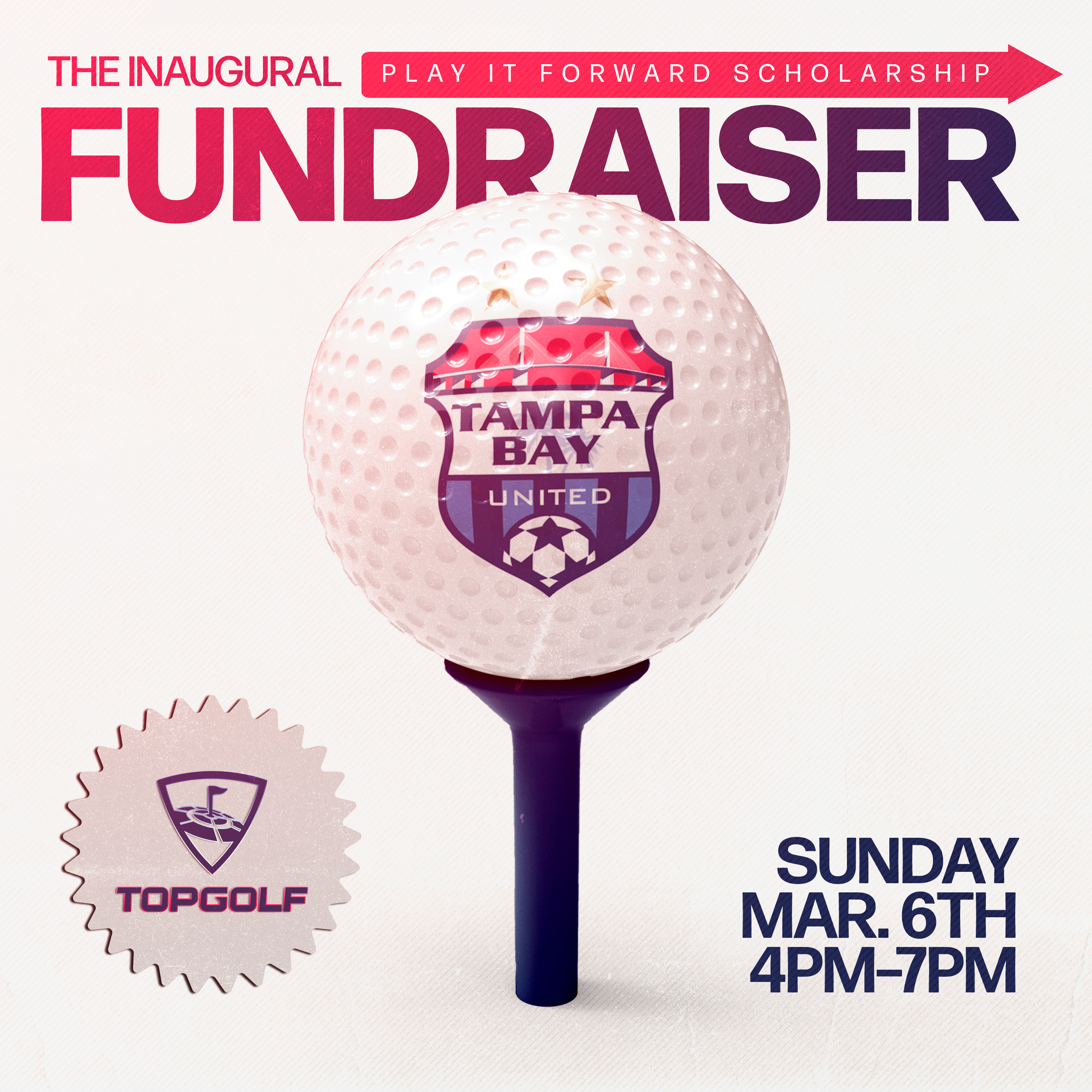 Join Us for our Inaugural Topgolf Fundraising Event
Bring your families and friends to our first Topgolf Fundraising Event on March 6, 2022! All proceeds from the fundraiser will go towards our Play It Forward Scholarship Fund. 
The 2022 Topgolf Fundraising Event will take place Sunday, March 6th from 4:00 PM to 7:00 PM, register today for the event and enjoy three fun-filled hours of golf, appetizers, and beverages.  
Our Play It Forward Scholarship provides financial aid for those in need that offset the cost of participation on our team, allowing every athlete the opportunity to develop a love for the game. 
2022 Topgolf Fundraising Event
When: March 6, 2022
Where: Topgolf Tampa 
10690 Palm River Road 
Tampa, FL 33619
Time: 4 PM – 7 PM 
Register here
All proceeds go towards the Play It Forward Scholarship Fund