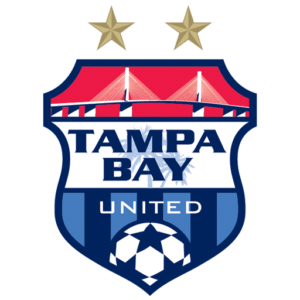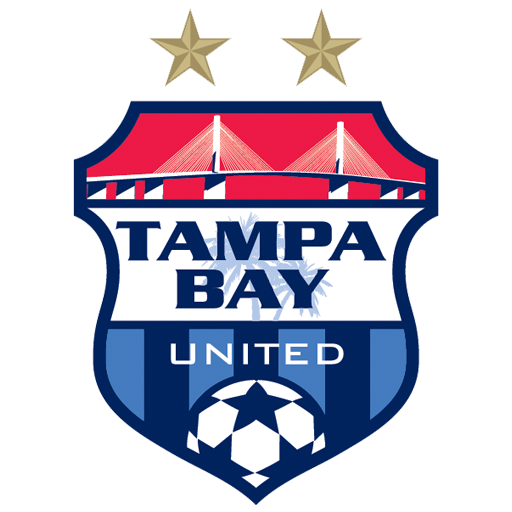 Tampa Bay United is excited to bring the area's largest recreational programming to the families and surrounding communities of Wesley Chapel, starting this Rec season in conjunction with Sporting Wesley Chapel.
Not only will our Wesley Chapel Rec season allow players to stay physically active while having a blast on the field, but they'll also have the opportunity to develop new skills and make lasting memories with fellow teammates.
For more information, please see the Wesley Chapel Spring Recreational Program details below for the season are below. Also listed are the program's details, requirements, and other program logistics for your consideration.
If you have any questions about the Wesley Chapel Recreational Program, please email: info@sportingwesleychapel.com
WESLEY CHAPEL RECREATIONAL FORMAT
| | | |
| --- | --- | --- |
| AGE GROUP: | FORMAT: | GAME LENGTH: |
| Under-6 | 4-v-4 (No Goalkeeper) | 40 minutes |
| Under-8 | 4-v-4 (No Goalkeeper) | 50 minutes |
| Under-10 | 7-v-7 (With Goalkeeper) | 50 minutes |
| Under-12 & Under-14 | 9-v-9 (With Goalkeeper) | 60 minutes |
| High School | 9-v-9 (With Goalkeeper) | 60 minutes |
Register
WESLEY CHAPEL RECREATIONAL INFORMATION & REQUIREMENTS
The Wesley Chapel Recreational season consists of eight games with no practices.
Our registration is co-ed only to keep it simple, but the program intends to allow for gender-specific divisions if the numbers permit. Please note that this is only occasionally possible for every age group and that if the numbers dictate, we will keep the age division as co-ed.
Recreational, Academy and Competitive players will be playing together grouped by age and gender where possible. Players will be sorted based upon information provided during registration. Please note that we do our best to build the teams equally.
WESLEY CHAPEL RECREATIONAL CALENDAR
MARCH

APRIL

MAY

Friday | March 31, 2023
Friday | April 7, 2023
Friday | April 14, 2023
Friday | April 21, 2023
Friday | April 28, 2023
Friday | May 5, 2023
Friday | May 12, 2023
Friday | May 19, 2023
Thursday | May 26, 2023
RECREATIONAL COACHES NEEDED
Tampa Bay United Recreational Program's success is primarily due to our Volunteer Coaches. Coaches are needed for all age groups. If you are interested in coaching, select Head Coach or Assistant Coach when registering online. A member of the staff will contact you. Volunteer coaches must pass a National Background check and complete an online Concussion Course (30 Minutes) to coach at any of our facilities. Interested persons are to contact the Wesley Chapel Recreational Directors at the bottom of this page.
SPECIAL REQUEST
Special requests for Coaches and players are allowed. Special requests must be placed in the account during registration-no emails for special requests will be accepted. Requests for coaches and/or players are not a guarantee. A payment of $50.00 will be assessed to the account if a member decides not to participate if the special request is not met, in addition to the club refund policy. When making player/coach requests, BOTH participants must request each other, and age groups must match, or a play-up request must be made for a single-year play-up (see information below).
PLAYING UP MORE THAN ONE AGE GROUP:
Special Requests will ONLY be honored by Tampa Bay United following USYSA (United States Youth Soccer Association) and FYSA (Florida Youth Soccer Association) guidelines regarding the Recreational Division. Tampa Bay United is a member of USYSA and FYSA; therefore, the Tampa Bay United Recreational Board will abide by this guideline.
Tampa Bay United's failure to comply may result in fines, penalties, and/or suspension.**
**No requests will be honored to play down in age group
**U5-U12 are subject to FYSA play-up rules–single birth year play-up is only allowed.
**High School age players may be combined team per FYSA age guidelines
REFUND POLICY
Tampa Bay United reserves the right to not refund any or all registration fees once registration and payment have been completed (payment is due at the time of registration). Refund requests MUST be sent to the individual site director in writing before team assignment. If requests are made before team assignments, a refund will be processed minus a $25 admin fee + any applicable processing fees. No refunds will be processed post-team selection.