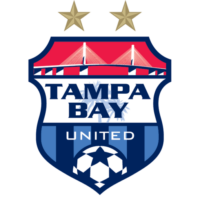 Safe Place is Tampa Bay United's comprehensive safeguarding program to prevent
abusive behavior within the TB community. It is designed to inform our community about
safeguarding programs and provide clear procedures for reporting and responding to
allegations of abuse, harassment, discrimination, and other misconduct.
Tampa Bay United is a culture of safety and respect. We encourage open
communication in which all athletes, coaches, staff members, and families feel
empowered to report concerns, whether the concerns involve suspected abuse,
misconduct, or violations of the Minor Athlete Abuse Prevention Policy ("MAAPP").
**Note TBU will be referencing the USL Safeguarding policy when addressing any
incident.
Click here for more information about the USL Safeguarding Policy:
(English | Français | Español).
Tampa Bay United prohibits retaliatory action being taken against anyone who reports
concerns in good faith.
If you have an immediate concern regarding imminent risk of harm to someone,
please contact 911 or local law enforcement.
REPORTING CONCERNS
Tampa Bay United safeguard reporting channels are operated by a 3rd party and
submissions are available to report 24/7.  You can submit a report online at this link.
If you are unsure whether you should report a concern or want to talk about your
concern before making a report, please contact our third party at:
gw2investigations@gmail.com.
Sexual Misconduct or SafeSport Prohibitive Conduct Violations must be reported to the
U.S Center for SafeSport via secure online form or by contacting 835-587-7233.
To make a report to U.S. Soccer, contact their Integrity Hotline 312-528-7008 or
by secure online form.
FREQUENTLY ASKED QUESTIONS